Restoring Versus Replacing - Taking Care of Your Belongings After Fire
10/23/2018 (Permalink)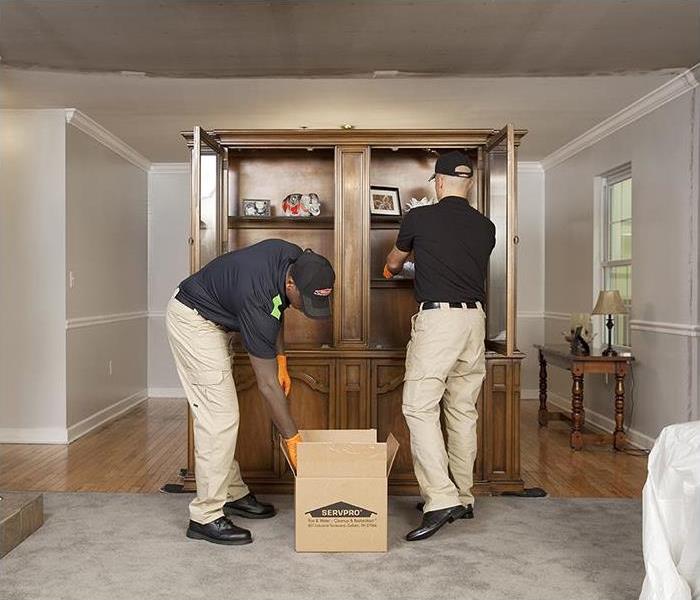 The first 48 hours after a fire can make the difference between restoring versus replacing damaged property and personal belongings.
The first 48 hours after fire damage occurs can make the difference between restoring versus replacing damaged property and personal belongings. Rapid response and timely mitigation can help prevent fire damage from creating long-term problems.
SERVPRO of North Everett/Lake Stevens/Monroe understands that returning to normal is your primary concern. Our team is trained in caring for both you, your property and your belongings. By responding quickly with a full line of fire cleanup and restoration services, we can help you get your home or business back up and running quickly and help protect your property and belongings. We provide the following content restoration services to help reduce the number of items that need to be replaced after a fire affects your home.
Contents Restoration
SERVPRO of North Everett/Lake Stevens/Monroe specializes in restoring contents damaged by water, fire, or mold. Our expertise and restore versus replace mentality can help you save money while preserving precious keepsakes that can't be replaced. We pretest your belongings to determine what items we can restore to pre-fire condition. We use several methods of cleaning your contents, including:
Dry Cleaning - Used for cleaning light residues or to pre-clean prior to wet cleaning.
Wet Cleaning - An effective cleaning method for removing moderate to heavy residues.
Spray and Wipe - Effective for items that can't withstand wet cleaning.
Foam Cleaning - Used for upholstery fabrics that might shrink or bleed if wet cleaned.
Abrasive Cleaning - Involves agitation of the surface being cleaned.
Immersion Cleaning - Contents are dipped into a bath of the cleaning product.
Electronic Cleaning
Fire-damaged electronics can present a serious hazard. Do not attempt to turn on or operate any electrical device that you suspect has been damaged by fire. Smoke residues can contain acids that corrode metal surfaces. If the residues are not removed, corrosion causes electronic failure in the device. We will coordinate the restoration of your electronics, including:
Television sets
DVD/Blu-Ray players
Computers
And more
The key to restoring electronics is taking prompt action to prevent further damage. Electronics will be cleaned and inspected by a qualified electronics technician.
Document / Photograph Drying
When your valuable documents, including photographs, are damaged by water or fire, extreme caution should be taken to help ensure the fire damage does not destroy the document. Although some documents may not be restored to pre-fire damage condition, SERVPRO of North Everett/Lake Stevens/Monroe can save a great deal and help minimize additional damage.
Depending on the type of documents and the level of fire, smoke, or soot damage, we have five options for the restoration of documents:
Air Drying
Dehumidification
Freezer Drying
Vacuum Freeze Drying
Vacuum Thermal Drying
We have earned the trust of the insurance industry by serving thousands of their policy holders and clients with respect and integrity. The more we restore, the less that needs to be replaced. This helps our clients save millions of dollars each year. That helps lower your insurance rates too!
If your home or business suffers a fire damage, contact SERVPRO of North Everett/Lake Stevens/Monroe at 360-243-8313 to help make it "Like it never even happened."