Why SERVPRO is the Trusted Choice for Fire Damage Restoration in Lake Stevens
9/12/2019 (Permalink)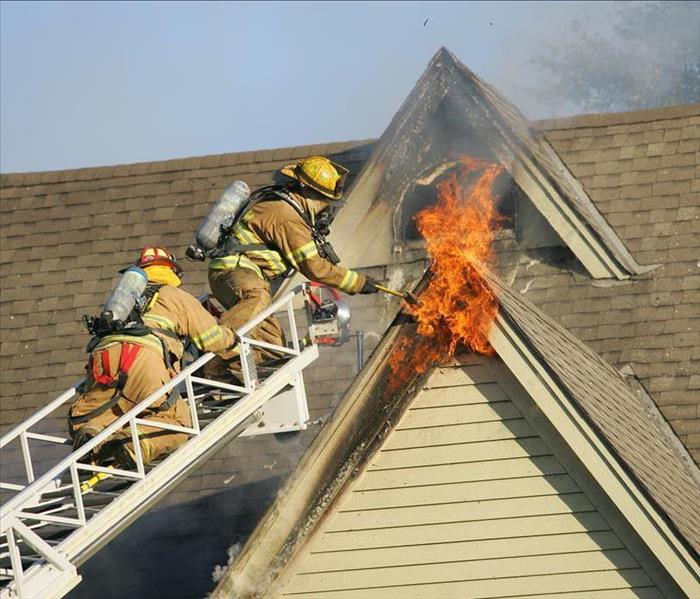 After the fire is extinguished, cleanup begins. SERVPRO's knowledge, experience, and equipment can remediate the damage to get you back in your home.
Well-Matched Methods: Why SERVPRO Delivers Outstanding Fire Damage Cleanup Results in Lake Stevens
Cleaning up after a residential fire is a complicated process in Lake Stevens. Residue management starts with planning for and remediation of a massive influx of dirty, debris-filled water the firefighters used to extinguish the flames. Safety requires that trained workers skilled in contaminated water removal and complete disposal extraction, disinfection, and this is why our well-qualified and equipped team push this phase of fire recovery to the top of the agenda.
Skilled Technicians Determine Appropriate Cleanup Protocols
The second phase of Lake Stevens residential fire damage cleanup begins with an evaluation of the soot-covered surfaces. Cleaning requirements vary throughout your home depending on how hot the fire burned, the type of materials consumed, and the features of surfaces coated. During the Institute of Inspection, Cleaning and Restoration Certification (IICRC) training courses, our managers and technicians develop the expertise to match appropriate tools, products, and techniques to the soot challenges presented by residential fires. The critical thinking skills our employees possess are why fire cleanup progresses efficiently on our watch.
Controlling Pressure Clears Airborne Fire Residues
Nearly invisible incompletely combusted bits of burned materials and the gases and chemicals created during fire float long after the flames extinguish. Cleaning efforts stir them up, increasing the spread and damage caused by the corrosive and toxic residues. Our use of negative pressure air scrubbing equipment permits us to contain and trap the abrasive solids in HEPA filters and vent them outdoors. Taking the time to create negative pressure sectors is another reason why SERVPRO delivers consistent positive results during residue remediation.
Advanced Technology Offers Deodorization Options
Odors frequently linger in your fire-damaged home. The tiny particles of incompletely combusted floating building materials also settle on surfaces, become buried in fibers, and hide in cracks and crevices. They carry the stench. Often odors survive the thorough cleanup of burned debris and removal of all visible soot. Persistent smells are why SERVPRO offers advanced technology like thermal foggers, hydroxyl generators, and ozone machines. These innovative tools create minute particles that pair with the odor-bearing bits to neutralize the smells, changing the chemical composition of the residues to negate the odor.
High-level skills and a robust inventory of efficient equipment, tools, and products are why SERVPRO of North Everett / Lake Stevens / Monroe is the area's go-to fire damage recovery company. Call (360) 243-8313 as the firefighters leave to set up an assessment.
More about Lake Stevens.
Contractor Licenses:
General: SERVPES871RD