Are There Water Mitigation Steps I Can Take Before the Professionals Arrive at My Everett Business?
6/18/2020 (Permalink)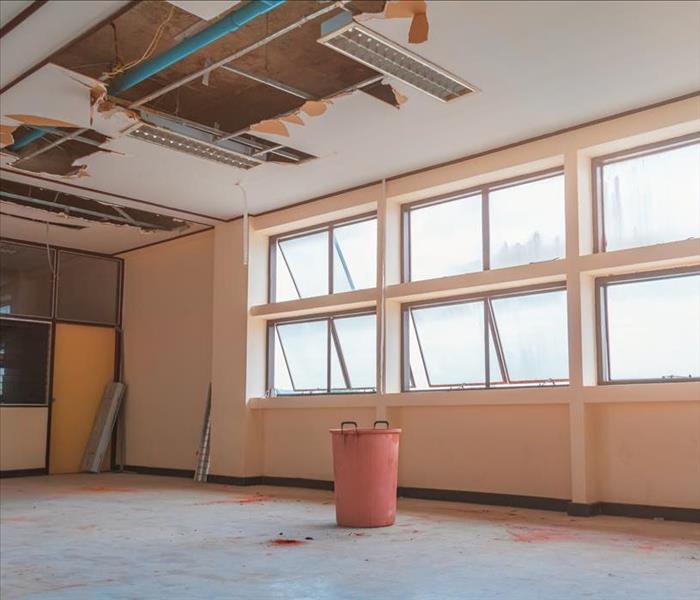 Think you know it all when it comes to water mitigation steps? Better call the pros in SERVPRO in your local Everett area for more information.
Teamwork Is Always Encouraged When SERVPRO Partners with Everett Businesses Seeking Water Mitigation--Let's Work Together!
Everett business owners typically are persons of action, so we understand why you seek guidance for safe water mitigation strategies. When wading in while we are on the way take care to respond within your capacity, considering the following:
Be certain the electricity is shut off in the affected area
Shut off the water supply
Do not send anyone into the area solo--submerged debris and unseen wire, pipe, and fixtures can trip
Focus on tasks you and your employees can complete without the professional equipment coming, such as:
Carefully raising furniture and equipment on blocks
Removing documents to a dry, secure place elsewhere in your building
Collecting loose items on the floor and storing them out of the area for evaluation
Taping off or setting up signage to keep others out of affected areas
Is There a Checklist or Tool Businesses Can Use for Water Mitigation?

Water mitigation at your Everett commercial building always proceeds more smoothly after the cooperative creation of an Emergency READY Profile (ERP). Far in advance of any disaster, we visit your space and talk about your needs and concerns. The result of this collaboration is a concise, digitally available disaster plan individualized to your company. Space layouts, equipment and operations information, and even a list of individuals who can act on your behalf are part of the plan.
Whom Do I Call to Set Up an ERP?
Contact us through our main office number, and an experienced project manager will schedule a walkthrough. Expect transparent communication. We listen to your priorities and ideas, explaining how we typically respond to water mitigation and other disaster response tasks, so we are all on the same page.
We are eager at SERVPRO of North Everett / Lake Stevens / Monroe to build solid partnerships with other businesses in our communities. Work with us through the development of an ERP and by our side as we complete water mitigation at your site after a loss. Call (360) 243-8313 24/7.