How do I Handle Water Leaked by a Broken Pipe in Everett?
7/12/2020 (Permalink)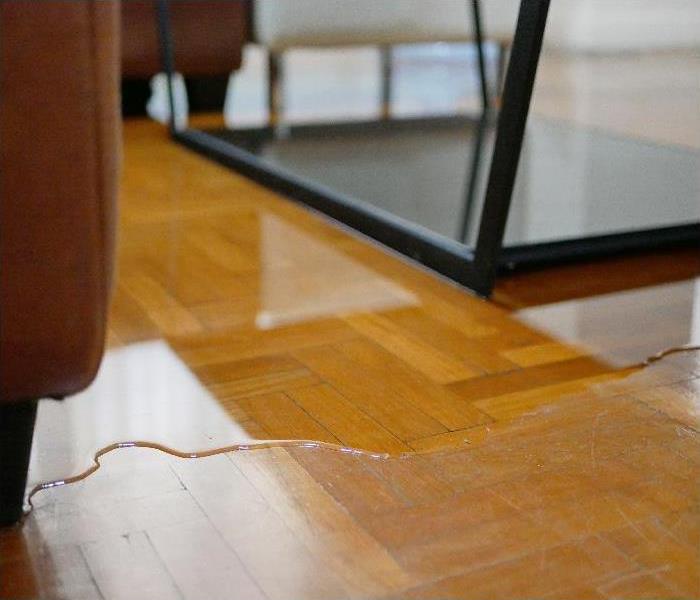 Regardless of how long ago the leak occurred, reaching out to SERVPRO of North Everett / Lake Stevens / Monroe is your best option in a time of need.
Extracting Water Leaked into your Everett Home Requires a Specialized Team
A small pipe can cause more damage to your Everett home than you think. A leaky kitchen sink or dishwasher can release enough water to damage your cabinets and floors, not to mention the possibility of it seeping into your walls. Restoring your home is as important as repairing the pipe, as standing water left to its own devices can create a cadre of problems for you in the future.

When you want to restore water damage in Everett, your best option is to call our professional crew at SERVPRO. We are available around the clock to help determine how widespread the damage is and take appropriate action. Our technicians arrive at your home ready to extract water and restore humidity levels, all with the assistance of industry tools such as infrared moisture meters and wand extractors.
How do I avoid mold after a leak?
Mold is a common occurrence after a water leak, but it is not inevitable. When you call our SERVPRO crew, we take action to prevent the reproduction of bacteria in your home. Avoiding standing water by pumping it out with a submersible pump or evaporating it with air movers and dehumidifiers is crucial to our success. However, we also rely on cleaning solutions specific to disinfecting your home. Other action we may take if mold has already taken your home by surprise may include:

• Application of antimicrobial spray
• Vacuuming of your ventilation system to avoid dissemination of mold spores
• Use of air scrubbers to purify the environment in your home

Regardless of how long ago the leak occurred, reaching out to SERVPRO of North Everett / Lake Stevens / Monroe is your best option in a time of need. Call our 24/7 hotline at (360) 243-8313 as soon as you need us and let us leave your home "Like it never even happened."