What Is Included in the Restoration Process in a Home?
10/24/2020 (Permalink)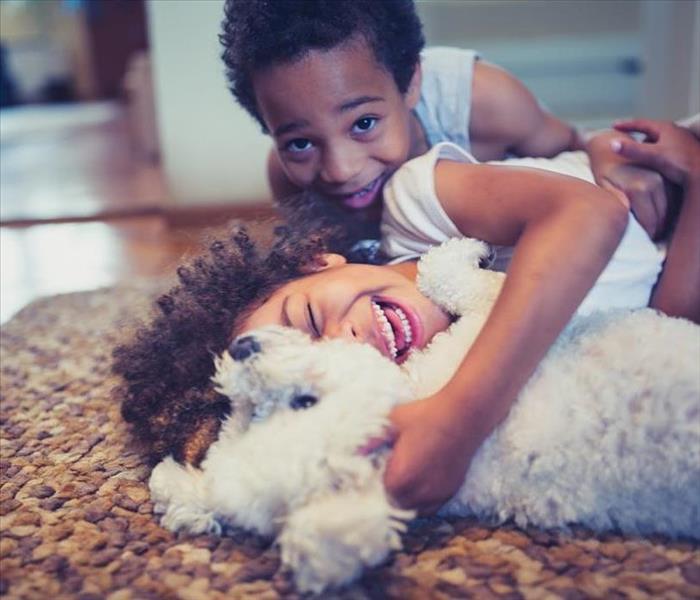 Let SERVPRO help with the mishaps, so you can return your attention to the more precious items in life.
SERVPRO's Professional Water Damage Restoration Techniques Benefit Homeowners in Everett
Any home is susceptible to water loss and the damage that can result, even the homes in Everett. Structural damage and the obvious destruction of personal property that occurs can seem both overwhelming and irreversible. The only solution is to turn to service professionals with the skills, experience, and resources to clean things up properly and take care of the damage that has been done through the variety of restoration techniques at their disposal.
SERVPRO is your Everett water damage and restoration solution, and we're Faster to Any Size Disaster. Our professional technicians have access to state-of-the-art equipment, and specialized techniques that can bring life back into the damaged property, which you may think is beyond repair. But how is such impressive restoration work done? Here are a few examples of the things covered by technicians during restoration:
Carpet & Upholstery Cleaning
Identification and Elimination of Resulting Mold
Determination of the Extent of Damage to Sheetrock and Floorboards, as Well as Sub-Flooring
Water Elimination and Drying of Affected Areas
If demolition on any level is needed, our techs will explain such a need and what needs to take place to get things back to normal for you as quickly as possible.
We Use Restoration Methods That Are Safe and Effective
Throughout the entire process, we will be with you, taking care of things in a manner that shows real results. You can also count on the methods used being safe for both your family and your pets, with no risk to your health. The restoration process is essential, but so are you and those you love.
The bottom line is that we can help. Call SERVPRO of North Everett/Lake Stevens/Monroe at (360) 243-8313 to get the professional water damage restoration help you need to make the issue seem "Like it never even happened."