Lake Stevens Fire Professionals Give Tips on How to Clean Fire Damaged Belongings
5/26/2021 (Permalink)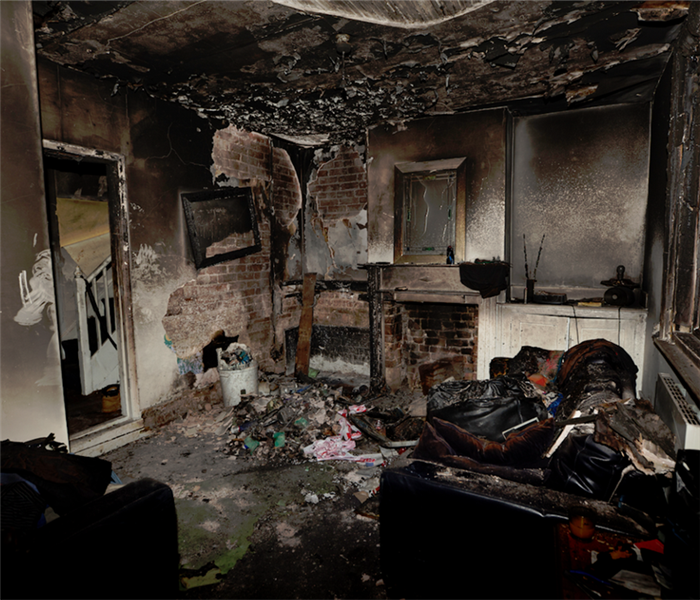 Fires can leave many stains and odors in your home. Team SERVPRO has the equipment and the know-how to remediate the fire damage.
Steps that Guarantee Good Outcomes When Cleaning after Fire Damage in Your Lake Stevens Home
Cleaning is one of the regular tasks after fire damage. The combustion process releases various residues, gases, and aerosols, necessitating thorough cleaning efforts to restore the property to its preloss state. The level of cleaning needed depends on the types of materials burnt and the intensity of the fire. Therefore, even a minor incident can leave you with a significant cleaning task.
Finding All Soils
For minor incidents of fire damage in your Lake Stevens home, most of the soiling is likely to be from smoke residues which you can remove by cleaning. Unfortunately, smoke spreads readily through convectional currents, so it is likely to reach every section of your property. Apart from the effort you put into cleaning, you also need the right cleaning agent to remove the residues from carpets, upholstery, and other fabrics. If possible, choose a cleaning agent that bio-degrades rapidly. You can also look for an agent that resists re-soiling.
Using the Right Cleaning Agents
Cleaning should remove soils such as soot, stains and even deal with odors. However, it is possible to cause the same problems during the cleaning exercise. For example, using a cleaning agent with dyes or strong fragrances can leave stains on your fabrics or a pungent smell. Our SERVPRO technicians use professional cleaning agents such as Carpet & Upholstery Green Clean solution. This product has no fragrance or dyes and is pH neutral – it is one product that does all.
Giving Enough Dwell Time
Most cleaning agents need time to react with soils for the perfect outcome. Therefore, even though you need your property back to its preloss state fast, failure to give products enough dwell time can prolong the process. You should check product labels for this information. Our SERVPRO technicians undergo regular training equipping them with sufficient knowledge on the best ways to use various cleaning agents. We also check other issues such as whether upholstery is water stable and whether the cleaning agent is safe to use with natural fibers such as wool before cleaning.
Your home should look and smell good after restoring fire damage. Call SERVPRO of North Everett / Lake Stevens / Monroe at (360) 243-8313 to help you clean up all soiling, "Like it never even happened."