How Can SERVPRO Remediate Mold-Damaged Drywall in Everett Homes?
7/23/2021 (Permalink)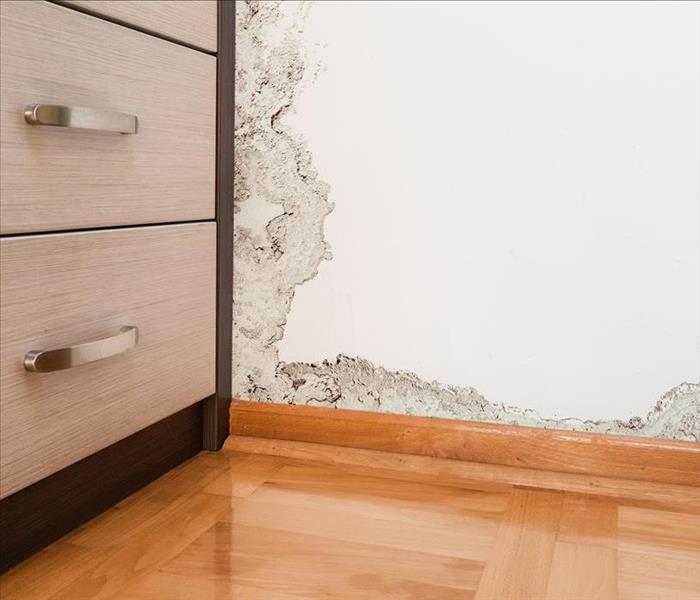 Mold damage remediation by SERVPRO is second to none. Call now for the professional and experienced team needed for your property.
Treating Mold-Damaged Surfaces Quickly Can Prevent a Greater Obstacle in Restoring Everett Homes.
Drywall is one of the most commonly used wall system materials for modern homes and thereby one of the most heavily impacted by developing mold colonies. Our SERVPRO team has multiple solutions to resolve these situations when they occur and threaten your home.
How Can Remediation Vary with Drywall?
When mold remediation for Everett homes focuses on building materials like drywall, multiple remediation practices are possible. Ideally, the process would require surface treatments like antimicrobial products, though controlled demolition is still necessary.
Rebuilding Removed Drywall
If drywall removal is needed, our general contractor license ensures that you do not require a subcontractor to complete this work. We can replace and repair these areas as soon as the house is dry and controlled demolition practices finish.
Eliminating Harsh Odors After Mold Events
Deodorization is a vital effort of responding technicians, as developing mold colonies produce harsh, musty odors. In both the open areas of the structure and porous materials like the discussed drywall, neutralizing practices overcome these smells. When treating odors caught in drywall, certain products and equipment are required, such as:
Odor sealing primers
Counteractant products
Deodorizers
Mold can often be a hazard for occupants of area homes and businesses. For porous materials like drywall, several strategies exist for removing odors and active colonies. Call SERVPRO of North Everett / Lake Stevens / Monroe to help at (360) 243-8313.