Mitigating Water Damage in Everett Homes with Fast Actions
11/15/2021 (Permalink)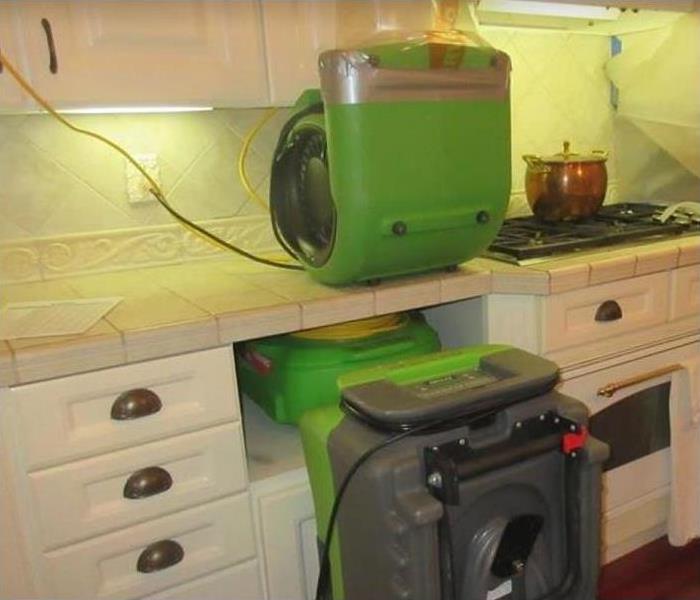 The longer materials stay exposed to moisture, the greater the damage becomes. SERVPRO has effective mitigation strategies to help.
The First Steps Our Team Takes After Water Damage is Vital to Protect Everett Houses
When our team arrives at flood-damaged or water-damaged properties, the situation's urgency is the same. The longer materials and contents stay exposed to moisture, the greater the damage becomes. We have effective mitigation strategies to help.
Containment of the Damage Area
The first primary step of water mitigation for Everett homes is to isolate the workspace. Water can spread far and fast, so physical barriers and perceived perimeters created with restoration equipment help to narrow the restoration area.
Initial Repairs Needed in the House
Sometimes the water damage that a property experiences is enough to require repairs and reconstruction. When this is the case, our SERVPRO team and our general contractor license come to the rescue. We can provide fast and experienced build-back services, starting with controlled demolition of unsafe structural elements and the repairs of compromised plumbing.
Relocating Impacted Contents
Mitigation services also protect the personal belongings, furniture, and keepsakes that matter most to our customers. Often there is an undamaged area of the house where we can temporarily relocate contents while restoration and mitigation services continue.
Monitoring the Needed Drying to Come
Understanding the movement of moisture throughout the property is one of the ways to redirect drying tools and products. We have several devices capable of tracking water activity and choosing the most efficient approach to drying and restoring the damage your property has endured. Tracking and monitoring devices include:
Thermal hygrometers
Infrared cameras
Moisture meters
Mitigating water damage can be a significant undertaking that must begin as soon as our team arrives. Every minute counts with water restoration, especially in the earliest stages where cleaning up standing water and preventing migration is of the utmost importance. Our SERVPRO of North Everett / Lake Stevens / Monroe team can help when you call (360) 243-8313.