Physical Signs for Mold Removal in Everett Homes
4/22/2022 (Permalink)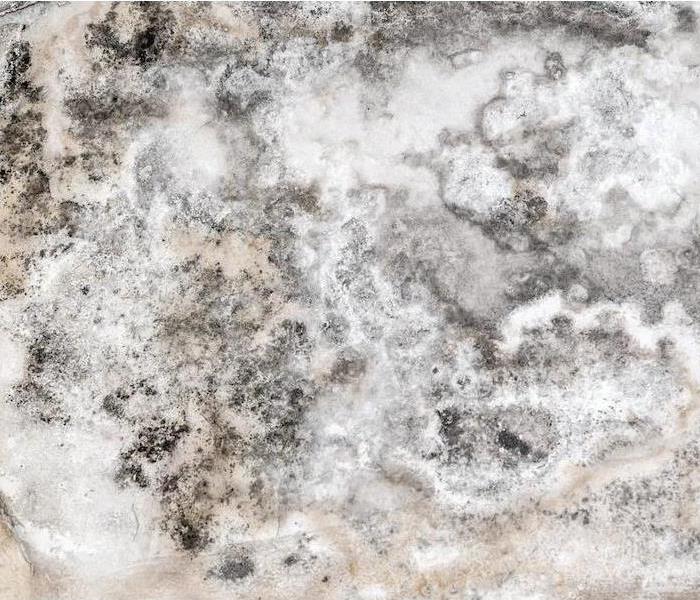 Mold spreads quickly when the conditions are right. Contact SERVPRO to investigate the cause and remediate the damage in your home.
Mold Removal in Everett Properties Can Be Necessary After Identifying Colonies
Removing mold from homes is a delicate process and one that is often far more involved and complicated because remediators are not made aware of the situation in earlier stages. Tracking potentially harmful conditions in your house might show where mold develops before it is costlier or lengtheir to repair and restore.
Moist Conditions
Wet surfaces provide the appropriate conditions for microbial development, so needed mold removal in Everett homes is not a far-reaching assumption. Prolonged damp conditions allow naturally occurring mold spores to seat and thrive on organic matter like drywall, baseboards, wood, carpeting, and similar materials. Without managing the moisture, mold can and often will develop after only a few days.
Physical Spotting on Surfaces
One of the clearest indicators of mold growth and spread in a home or business is seeing the organism. Spotting is the earliest stage of mold development on the surface of materials like drywall, so you can easily tell something is amiss when multiple irregular spots and markings appear near where the water damage has impacted the materials the worst. Spotting should be a call to action for homeowners to pursue experienced remediation professionals.
Harsh Malodors
Another physical sign of mold development in a household is the growing musty smell throughout the impacted areas. In many cases, a strong odor can show where mold growth has started without other physical signs like spotting. Remediation processes can often help reduce the severity of malodors, but only deodorization equipment and products can remove it entirely. These include:
Foggers
Ozone machines
Hydroxyl generators
HEPA air scrubbers

Mold is greatly under appreciated as a threat to households but should be urgently addressed by competent AMRT- Certified technicians like our SERVPRO of North Everett / Lake Stevens / Monroe roster. We have effective cleanup and mold removal strategies to help when you call (360) 243-8313.