Storm Damage Recovery In Your Lake Stevens Home
7/17/2022 (Permalink)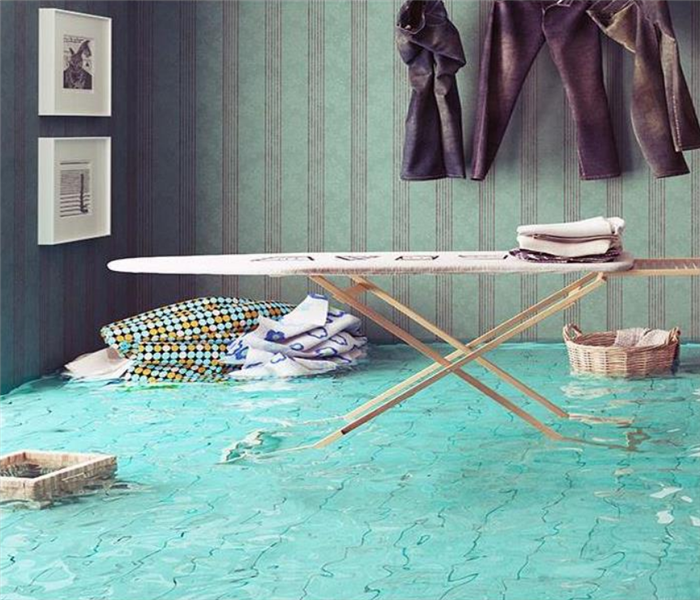 When storm damage affects your home, the situation can escalate fast. Call SERVPRO to quickly come out and start the water removal process.
Start to Finish Storm Damage Recovery in Lake Stevens
Residents of Lake Stevens, just east of Possession Sound, have or hear stories of severe storms in the area. Wind gusts and rains can wreak havoc with the roof and exterior structure of your home. Once the shell of your dwelling breaches because of shingles and decking ripping off the roof or a tree limb crashing into siding or a window, the inevitable happens. Copious quantities of precipitation pummel your damaged home, pouring in and causing water loss throughout.
Emergency Response
When our emergency crew arrives to scope the storm damage in your Lake Stevens home, the first concern is securing the structure, inside and out. Boarding and tarping up exterior damage ensures that additional rain does not enter your home. We address this as our project manager begins assessing safety concerns inside. Before our technicians can commence water extraction and structural drying, stabilizing floors and evaluating ceilings for hidden water is vital. Our build-back team has exceptional skills in this area. We might need to manage these risks without the help of your residence's electricity for a time as electric shock hazards are non-negotiable.
Water Extraction
Once the structure stabilizes, the SERVPRO team begins removing the water. We choose among submersible pumps, ideal for water deeper than two inches, and truck-mounted or portable extractors to get the job done. The mounted equipment has a higher capacity and the benefit of an on-board power generator if the lights are still out. Portable extractors allow us to get into tight areas, and limit the aggressive nature of the bigger units where surfaces beneath the water need finesse. We aim to extract all the liquid water possible before moving to the drying phase. Throughout the extraction, our staff captures and contains contaminated floodwaters for lawful disposal.
Structural Drying
SERVPRO Applied Structural Drying (ASD) certified technicians complete a rigorous course of classroom and hands-on work from the Institute of Inspection Cleaning and Restoration Certification (IICRC). We approach drying scientifically, balancing air movement and temperature to evaporate water trapped in structures so that our carefully curated fleet of dehumidifiers can capture it.
Rebuilding
Our general contracting division awaits the chance to repair and rebuild both interior and exterior structures. SERVPRO's inclusion of a reconstruction option streamlines the restoration of your storm-damaged home, saving time, money, and stress.
Waste no time contacting SERVPRO of North Everett / Lake Stevens / Monroe after a storm damages your home. Our phone at (360) 243-8313 is answered 24/7, and we pledge to respond fast and with the workforce and equipment to get the whole project completed promptly.