If Guests Leave Your Everett B&B with Fire Damage, SERVPRO is Nearby to Help
7/17/2022 (Permalink)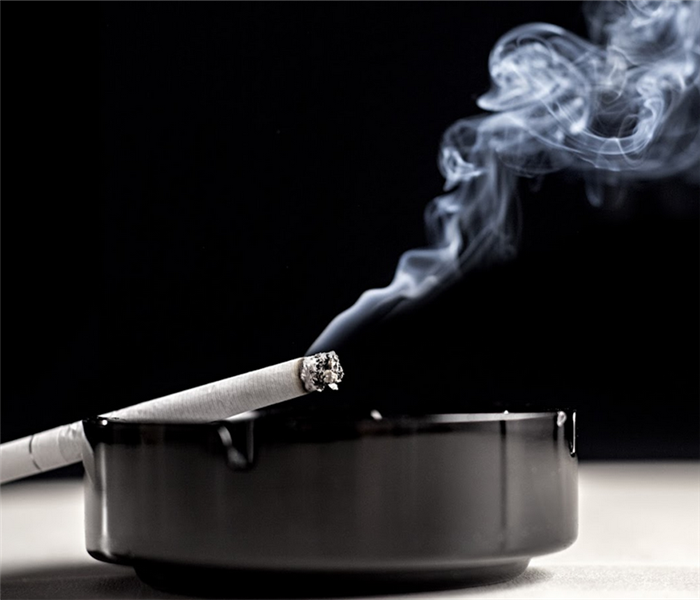 Smoke from a fire or even cigarettes can damage the rooms in your business. Call our technicians to assess the situation and formulate an action plan.
Fire Damage Residues in Your Everett Rental Can Affect Ratings
Fire damage, including someone smoking cigarettes, can leave rooms in your Everett B&B smelly and unappealing. Depending on the severity of the charring, soot, or other damage, our mitigation team works with our construction leader to make any restoration work happen as quickly as possible.
Some fire damage to your Everett lodging might only require light work, such as a round of thermal fogging. No matter how severe or minor, we can scale our services to any degree of damage sustained. Some services that your establishment might benefit from include:
Soot removal from surfaces,
Mitigation of burned materials, and
Reconstruction of destroyed sections of your business.
Soot slowly settles on surfaces within a building after something burns or smolders. Because soot types can vary from one area to another in the same building, SERVPRO uses several different cleaning options. We have the experience to make quick and tidy work of the dirtiest messes.
Carpeting or curtains can range from slight discoloration due to soot staining or melting of synthetic fibers that leave sections ruined. We can work with you on mitigating such damage as economically as possible. Bedspreads and quilts can also show damage, so point these items out to us, and we can discuss possible solutions.
Charring of your B&B's interior can leave wires or plumbing exposed. Our construction professionals can restore these so any returning guests see everything as "Like it never even happened." Returning to a familiar place can create the sensation of being in a secure retreat. During this work, our mitigation crew ensures they do tear-outs and removals of materials uniformly and precisely. Making straight cuts and marking measurements saves our building crew immense amounts of time, meaning they can finish the entire project much sooner for you.
SERVPRO of North Everett / Lake Stevens / Monroe can be reached by calling us at (360) 243-8313. We help local businesses with fire damage mitigation and other services to keep your business going.