My Insurer Recommends to Call a Water Restoration Expert in Everett, Whom Should I Call?
8/10/2022 (Permalink)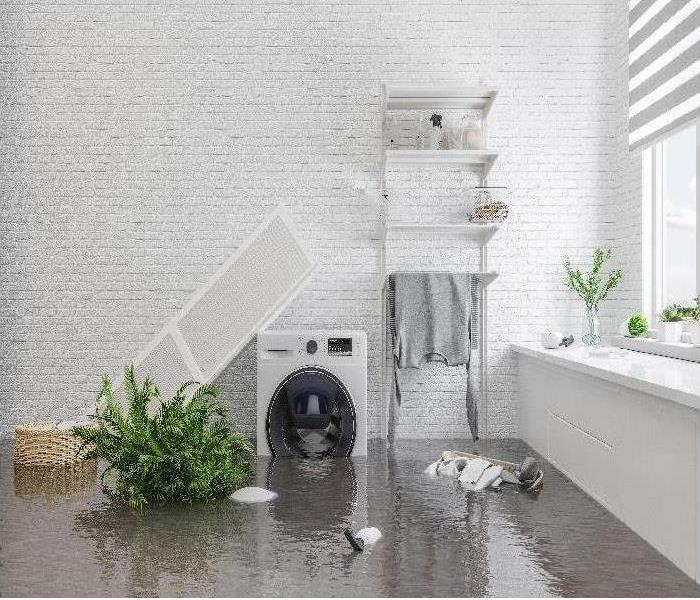 In an emergency, you need expert assistance to manage the process of returning your home to a preloss condition.
SERVPRO Has Flood Damage Technicians of Certifiable Expertise Available for Residents of Everett.
How do Qualified Water Technicians Deal with Flooding?
When your Everett home becomes saturated with a massive quantity of water, your insurer is likely to recommend professional assistance. Getting an accurate estimate for your claim's cost may be difficult until there is a reduction in water levels on the property. SERVPRO water restoration technicians (WRT) can perform these vital mitigating steps in the immediate aftermath of a flooding incident. Using a combination of industrial pumping equipment and extractors, we can quickly mitigate against flood losses to structures or contents. We can also accurately assess the extent of water contamination in the property, which is essential to planning a secure restoration. Once standing water levels have gone, your property is at a reduced risk of structural collapse. We can then scope the park again for potential causes of concern at the start of the drying process.
What is the Drying Procedure for Property Flooding?
It can be beneficial to disinfect and clean flood damage in your Everett property before drying begins. By cleaning before drying, we can ensure that grime does not have time to settle into materials causing permanent harm. The drying procedure focuses on reducing the moisture content of documents and bringing down the relative humidity inside the building. The remaining moisture is essential to clean up the process because it prevents mold from building up through stages and reduces the risk of water stagnation. With a clean, dry property, our technicians can work toward cleaning, repainting, replacing, and restoring the material damage.
What risks are associated with flooding?
Raw sewage, non-access to water mains, and sewer backup
Structural collapse from added water weight
Secondary mold, bacteria, and virus growth in the property
In an emergency, you need expert assistance to manage the process of returning your home to a pre-damaged condition. Contact SERVPRO of North Everett / Lake Stevens / Monroe at (360) 243-8313.