Recovering Your Business After Storm Damage
5/19/2017 (Permalink)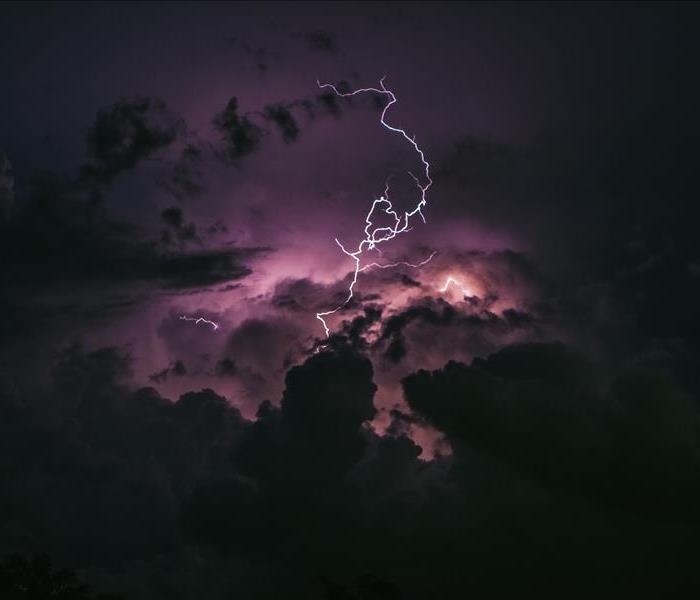 Storms and natural disasters can cause sizable damage to your business. We have the training, experience, and equipment to tackle your storm damage.
Traditional cleaning and janitorial services typically cover day-to-day cleaning. However, they often lack the resources to handle more substantial damage that a storm or disaster might cause. At SERVPRO® of North Everett/ Lake Stevens/ Monroe, we have the training, experience, and equipment necessary to tackle anything from deep cleaning your flooring to significant reconstruction projects.
Property Damage
Storms and other natural disasters can cause considerable damage to your business. Windstorms, for example, can result in anything from a littered parking lot to missing shingles to a tree falling through your building's roof.
We understand that every hour you spend working on recovery is an hour of lost productivity. Let us help you get your business back to full speed in no time.
We offer a wide variety of services to handle storm damage. Our services include, but are not limited to:
Board Up
Electrical
Roof Tarping and Repair
Flooring Repair
Painting
Temporary Fencing
General Contracting
Tree Removal
Water and Mold
No matter whether a flood hits your building or rain leaks in through a broken window, water doesn't take long to damage your property. Your janitorial staff likely won't have the equipment and training necessary to help your business recover after a large storm hits.
We aim to get your building back at full productivity as quickly and safely as we can. We offer comprehensive services to make your business "Like it never even happened." Our services include, but are not limited to the following:
Water Removal and Drying
Mold Remediation
Odor Removal
Carpet Treatment and Installation
Commercial Cleaning
Our highly trained technicians can help locate and fix the source of the problem, remove the water, and treat the affected area.
The longer water spreads through your building, the more damage it causes—especially as it becomes more contaminated over time. Prolonged periods of moisture in your business can also lead to mold problems. That's why we're committed to being faster to any sized disaster.
With our 24/7 service, we're able to contain and treat water damage quickly, which allows us to save and restore as much of your building and property as possible.
At SERVPRO® of North Everett/ Lake Stevens/ Monroe, we commit to a "restore first" mentality that prioritizes restoration above replacement to save you money and get you back into your building faster.
Fire and Smoke
While fire damage might not be the first thing that comes to mind when you think of storms, they do bring an increased fire risk. Flooding, downed electrical lines, and lightning all can lead to fires.
After a fire, significant restoration may be necessary to make your building safe to enter and work in again. Fortunately, we have the training, experience, and equipment necessary to restore your building to pre-fire condition.
Fire and smoke damage can have lasting, dangerous effects if not properly resolved. Smoke and soot can seep into fabric, carpeting, and more. Additionally, your HVAC system can spread smoke and soot into areas not otherwise affected by the fire.
Our technicians are trained in the following services and more:
Fire and Smoke Restoration
Upholstery and Fabric Cleaning
Odor Control
HVAC Services
From windstorms, to floods, to fire, natural disasters can cause significant damage to your business. At SERVPRO® of North Everett/ Lake Stevens/ Monroe, we understand that time spent recovering from such a disaster leads to lost productivity and lost revenue. We're dedicated to providing you with fast, quality service. We even work with your insurance companies, so you can focus on running your business.
If your business has sustained damage from a storm or other disaster, give us a call at 360-243-8313, and we'll get your business on the road to recovery today.