5 Reasons to Fix Water Damage Now
6/5/2017 (Permalink)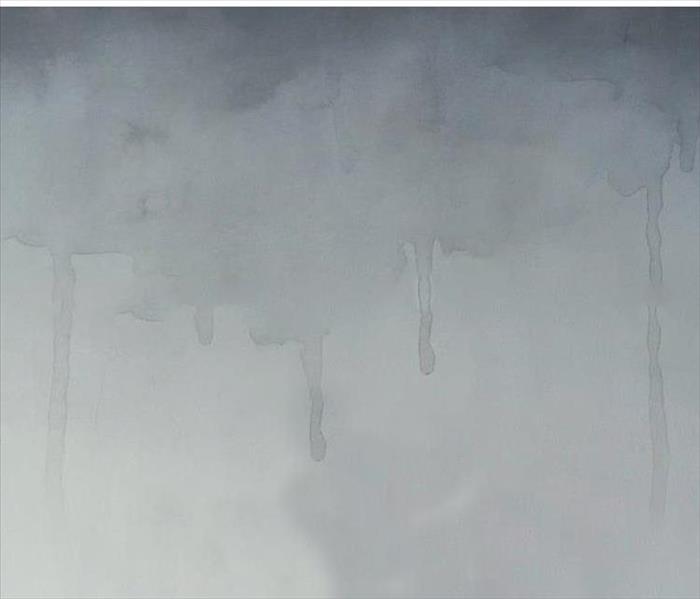 When it comes to water damage, putting off the problem can lead to costly, dangerous consequences. Learn why you should fix water damage now.
If the visible signs of water damage don't interfere with your everyday life, it might be tempting to put off fixing the problem until a more convenient time. If the damage starts to bother you, you might simply fix the symptoms and feel like you've solved the problem.
However, without fixing both the water damage and the source of the issue, you may be putting off bigger problems that may lead to more costly damage in the future.
Reason #1: Water Spreads
Unfortunately, the signs of water damage don't always tell the whole story. You might see a small water stain on your bathroom wall; you might not see water leaking down from the roof, through the attic, and into your bathroom.
Water flows into any open space available, fills that space, and continues to spread wherever it can. If you ignore the problem or even just treat the symptoms, water will continue to leak and damage your home until the original source of the problem is treated.
Reason #2: Mold Growth
Once there is moisture, it doesn't take long for mold to grow. If leaks are not quickly fixed, or if water damage is simply painted over, mold may start to grow on any wet surface with enough organic material to feed it.
Leaks can lead to mold almost anywhere both inside and outside your home. Once you notice mold, or any sign of water damage, call us immediately so we can treat the damage and start the mold remediation process.
Reason #3: Water Contamination Worsens Over Time
Clean water damage can be frustrating enough on its own. Unfortunately, contamination levels rise over time. A small leak from a clean water pipe can escalate into a large, bacteria-filled problem if it's not taken care of quickly. Not only will water pick up contamination from sources like dirt or dust, standing water breeds bacteria.
The sooner you start the water damage treatment process, the better. It's a lot easier to clean and restore property and items exposed to clean water than contaminated water.
Reason #4: Rotten Wood
A wet floor or water spot on your ceiling might first seem like a simple eye sore or minor nuisance, but if left untreated, it can result in serious wood damage.
The combination of moisture and organic material, like dust or dirt, found on wood creates a perfect situation for fungi to grow and create wood rot in your home.
Prolonged exposure to water can cause wood to weaken over time. Water-damaged wood may even be more susceptible to dry rot once it dries out.
Damp wood can also attract termites along with other pests. If they go unnoticed, the damage from these pests can lead to costly repairs down the road.
If wood is continuously kept wet by a leak, it may begin to rot, which can cause significant problems in your home's structural integrity.
Reason #5: Electrical and Structural Damage
A small leak might initially feel harmless, but over time, it can threaten the structure and electrical systems of your home.
Drywall may initially absorb a little moisture, but over time, it will begin to lose its cohesion and deteriorate. It may even crumble, or if it is used for ceilings, collapse if it is exposed to too much water.
Water, over an extended period of time, can even cause damage to your home's foundation. A simple clogged gutter can cause water to run down the exterior walls and pool around your foundation. This creates pressure against your foundation, which can lead to cracks in the future.
As the water flows away from the foundation, it can cause soil erosion. Your house's foundation can, in turn, start to settle. Over time, this can lead to cracked walls, uneven floors, and more.
When it comes to water damage, putting it off or painting over the problem can lead to costly, dangerous consequences.
At SERVPRO® of North Everett/ Lake Stevens/ Monroe, we won't simply cover over the symptoms, we'll help locate the source of the problem to prevent long-term consequences as well as short-term aesthetic problems.
Using our training, experience, and equipment, we can make your home "Like it never even happened." If you notice any signs of water damage in your home, call us at 360-243-8313.