What Can You Expect First from Fire Restorers in Your Everett Home?
7/16/2021 (Permalink)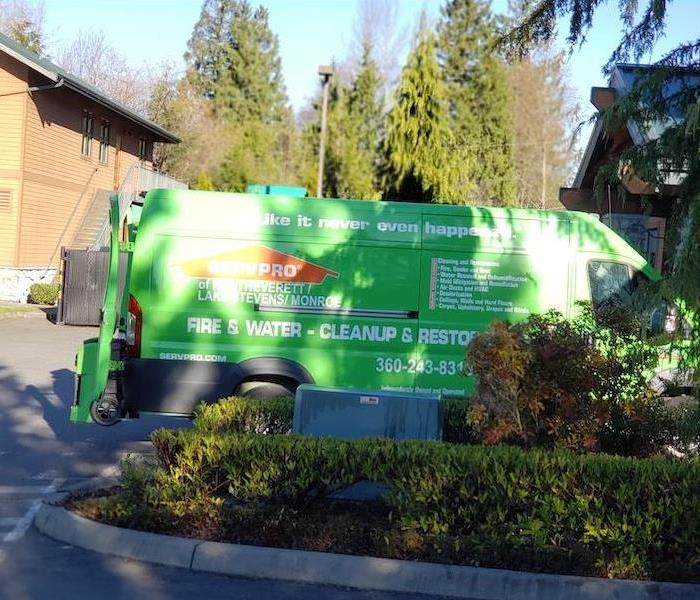 Soot and smoke damage by fire is no easy task. Call SERVPRO for fast and immediate fire damage mitigation.
SERVPRO Professionals Provide Immediate Mitigation Services to Help Everett Properties.
Fires can happen from multiple sources and range in severity. With the quickly spreading effects like soot and smoke, our rapid response team can help with direct mitigative action.
What Initial Actions Do SERVPRO Professionals Take?
Because fire damage restoration in Everett homes must happen quickly, it is important to know what to expect when our SERVPRO team first arrives.
Inspections – Careful evaluations of the property determine where content damage and structural concerns exist. This process gets coordinated with insurance providers to expedite a claims process.
Drying – Removing standing water and oversaturation of exposed materials often follows extinguishment.
Emergency Electricity – Damage to structures can often leave the property without sufficient power to operate tools and equipment for restoration. We have portable generators and spider boxes to get several units going at once.
Deodorization/Cleaning – Especially in scenarios where relocation of house occupants is not required, surface cleaning and deodorization can be vital initial services to make families comfortable.
Content Management – Protecting what matters most is critical after a fire. We can relocate or surface clean individual items and belongings to prevent irreparable harm.
Our SERVPRO of North Everett / Lake Stevens / Monroe team is available 24/7 to help with fire loss effects that threaten your home. Give us a call at (360) 243-8313.