Storm Flooding in Everett Causes Layers of Damage
11/8/2022 (Permalink)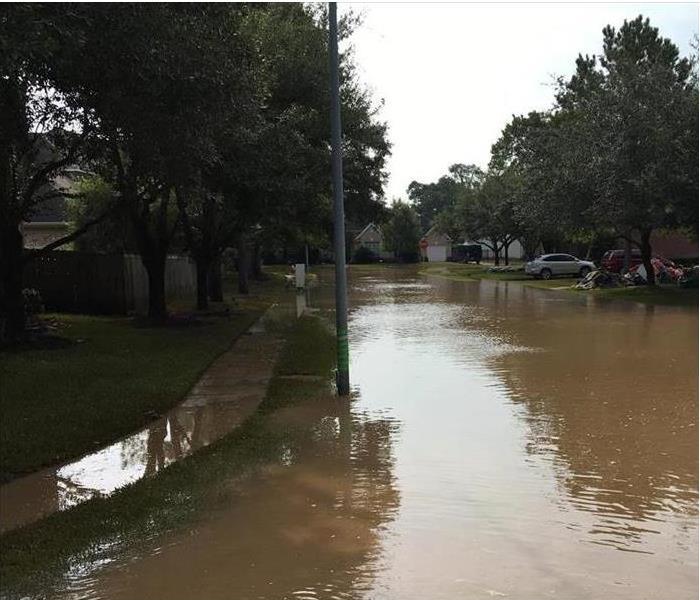 Floodwaters contain contaminants, SERVPRO can safely remove the water and damaged materials from your home.
SERVPRO Helps Everett Residents with Flood Damage Repair
Flooding during a storm can bring immense damage and costs for Everett businesses and homeowners. Whether you feel flooding is not expected with an upcoming storm or live in an area not tagged as a flood zone, remember that significant storm fronts can change everything. When you have flooding throughout your interior that involves category 3 floodwater with contamination, you need skilled technicians to tackle the cleanup and repair work. This is where SERVPRO comes in – We're Faster to Any Size Disaster, including emergency response and disaster crews.
Homeowners in Everett with flood damage may need to realize how common it can be. If you are unsure of your risks for flooding, you can consult local flood zone maps to determine if you should take precautions should heavy storms be predicted.
How Does Flood Damage Impact the Home?
Whether you have a basement or crawlspace, floodwater can infiltrate and even wick up into your first floor. Contaminated waters are hazardous, so you must reduce risks by keeping people and pets away from them until SERVPRO arrives for water removal services.
Contamination – Floodwaters harbor many contaminants, including chemicals, vermin, fecal matter, fuel, and more.
Structural Hazards – Damage to structural elements like flooring or support beams can occur from water pressure during the flood.
Odors – Musty, foul odors could develop from floodwaters or mildew growth. These odorous particulates must get addressed by skilled Odor Control Technicians (OCT).
SERVPRO arrives at your door within four hours or less with each emergency flooding or water damage call. We begin the assessment, containment, and water removals using pumps and extractors to handle all standing water and debris. Our crew also sets up drying equipment and dehumidifiers in tandem to help quickly restore relative humidity to bring down moisture levels. We repair or replace building materials and finishing touches as needed to make everything "Like it never even happened." – General Contractor License #: SERVPES871RD
Request help online or call SERVPRO of Everett/Lake Stevens/Monroe at (360) 243-8313 whenever you require flood damage assistance.