Flood Restoration in Lake Stevens Can Be a Minor Job
9/21/2021 (Permalink)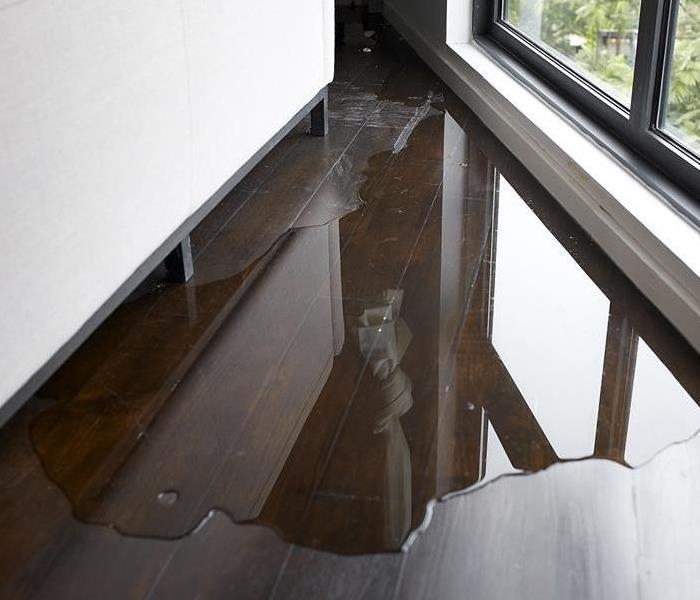 Storm damage can get the best of you if you're not careful. Call SERVPRO of North Everett / Lake Stevens / Monroe today.
SERVPRO Provides Water Removal Services in Lake Stevens
Sliding glass doors can be a very nice addition to your home. Having an extra-large window in your house can allow you to enjoy the outdoors sites while you are in your living room. However, the upper and lower seals on the glass doors can get worn as time goes by. If you happen to experience a heavy rainstorm, there is a chance water can leak into your house via the sliding glass door seals.
Anytime water gets into your dwelling from the outside, it could cause flood damage in your Lake Stevens home. Moisture coming from the outdoors can be contaminated by harmful bacteria, viruses, or fungi. Therefore, even if it doesn't seem like a lot of water leaked in from your sliding glass doors, it is wise to call in a professional company such as SERVPRO. We are available 24/7, and we can assist with the following services:
Emergency Services for Water Damage
Water Damage Repairs
Ceiling Repairs from Water Damages
Fix a Leaking Roof from Storms
Basement Flooding Cleanup
Flood Restoration
Since water will follow gravity, the first place it will go when it gets in through old glass door seals is your flooring. If you have hard-surfaced floors, there is a good chance that the cleanup will be minor. But, if any of your carpets got wet from the leak, they will have to be replaced due to the possibility of water contamination.
If enough rainwater made its way into your house, sections of your drywall could have also gotten wet. To find out, we can use a penetrating meter to test moisture content and see if it is higher than other unaffected sections of your drywall.
If you ever step in a puddle near your sliding glass door after a storm, call SERVPRO of North Everett / Lake Stevens / Monroe at (360) 243-8313.