Water Damage Remediation in Everett is Possible Even for Large Projects
9/15/2021 (Permalink)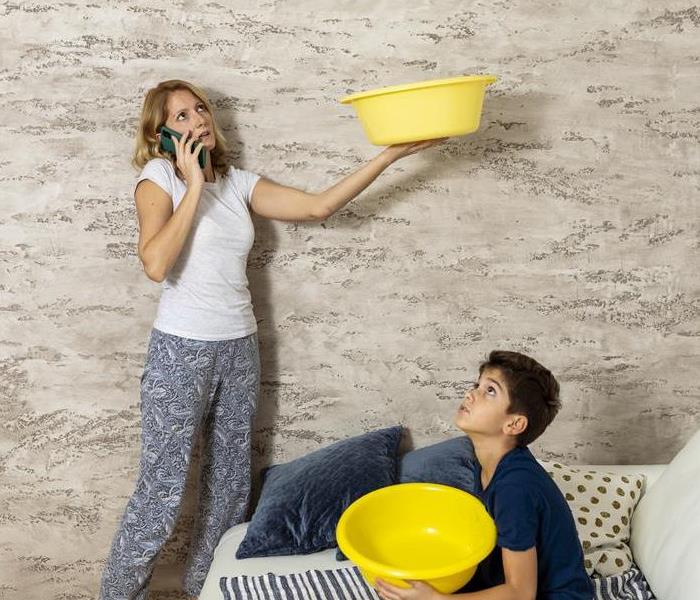 Waking up to water damage is never how you want to start your morning. Grab the phone and some coffee, give us a call. We will be in rout.
SERVPRO of North Everett / Lake Stevens / Monroe Assists Homeowners with Water Damage Repairs
One day you could wake up in the morning and start your normal routine, and then notice you have a disaster at your hands. Sometimes sewage backups can happen overnight and cause contaminated water to flood your house. Since sewage water contains waste, any damage created is classified as category three, meaning that different procedures must be taken to remediate your structure.
Like most water restoration companies in Everett, SERVPRO is trained to handle even the worst sewage backup situations. We have all of the proper equipment to restore your house to its preloss state while ensuring unaffected parts of the building do not get contaminated. If you notice a lot of water present after a disaster like this happens, we can help you with the following services:
Basement Flooding Cleanup
Water Damage Restoration
Cleaning Up after a Sewer Backup
Sewage Cleanup
Water Removal Services
Whenever we deal with category three or "black" water, our number one goal is to keep you and our crew safe from the contaminated water. We start by suiting up and putting on the proper personal protective equipment. We then can build a containment chamber so that the affected area of your house gets sealed with plastic. Next, we can set up an air scrubber that can remove harmful particles from the air.
After a sewage backup, many of your building materials such as your carpet and pad that contacted the contaminated water will have to be removed. Once we remove all affected building materials and contents, we can then spray the affected area with a specialized disinfectant.
Any time a sewer backs up, the results can be devastating. If it ever happens to you, call SERVPRO of North Everett / Lake Stevens / Monroe at (360) 243-8313.